Veterinarians:
Dr. Mindy Maresca
Dr. Stephan Metzger
Dr. Kristin Brockway
Dr. Ashley Vail
Dr. Jami Landry
Dr. Megan MacNeill
Technicians:
Ana Davis, LVT
Kaylyn Knewasser, LVT
Yumiko Darlin, LVT
Anna Purtell, LVT
Shelbi Patterson, LVT
Yvonne Larity, LVT
Macy Casterlin, LVT
Veterinarian Assistants:
Naomi Nazario
Amber Bergskaug
Megan Gillmer
Lindsay DuMond
Receptionists:
Elise French, Business Manager
Michelle Sanford, Office Manager
Faith Wells
Kim Prentice
Danel Vaglica
Alicia Davie
Jenn Bryant
Jessica Place
Sanctuary Staff:
Whitney Reynolds
Antonia Murray
Leah Hotaling
Volunteers: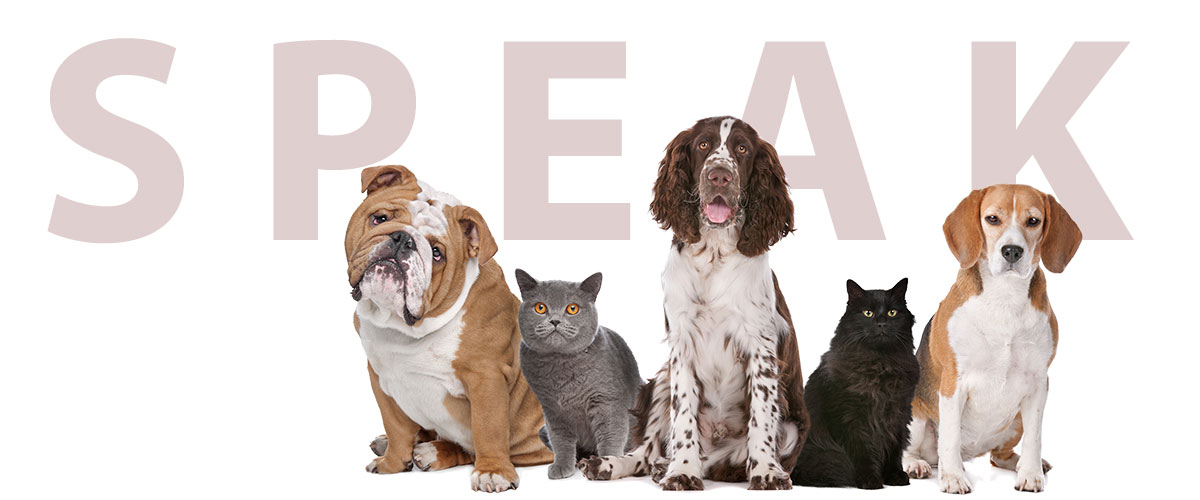 Our Doctors
---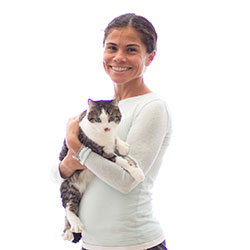 Dr. Mindy Maresca
Dr. Mindy Maresca graduated from SUNY Delhi with a degree in Veterinary Science Technology and attended Binghamton University graduating with a bachelor's degree in Biology. She then attended Cornell University College of Veterinary Medicine and graduated in 2000. After graduation, she lived in the Boston area where she practiced at a busy small animal practice before moving back to the Binghamton area. She started working at SPEAK in 2007. Dr. Maresca's professional interests include feline medicine, dentistry and soft tissue surgery. In her free time she enjoys running. Yoga, and traveling with her husband Mike and daughter Emme. She has two cats Murray and Edwin.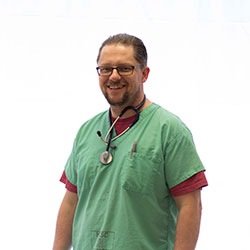 Dr. Stephan Metzger
Dr. Stephan Metzger was born and raised in Ohio and and after high school served 4 years in the US Navy. Dr. Metzger graduated from Cornell University College of Veterinary Medicine in 2007 and joined SPEAK in 2008. Dr. Metzger finds that his special interests lie in surgical medicine. When he is not at SPEAK, sitting on the exam room floor with one of his patients, he gravitates toward outdoor sports and spending time with his daughter Maddie and his dogs, Ceasar, Mac and Rosie.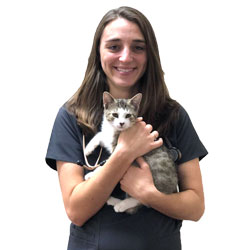 Dr. Kristin Brockway
Dr. Kristin Brockway grew up in Cortland County, NY, and received her Bachelor's in Psychobiology from Binghamton University. She went on to receive her veterinary degree at the University of Missouri College of Veterinary Medicine in 2014. Dr. Brockway also has a Master's degree in Public Health from the University of Missouri. She worked in a mixed animal practice in Southwest Minnesota for two years before moving back to New York in 2016. Her special interests include preventative medicine and dentistry. Outside of work, Dr. Brockway enjoys spending time with her husband Joe, her son Kellen, her daughter Elsie, her two dogs Aerie (lab mix) and Red (golden retriever), and her cat Gump. She also enjoys running, singing and playing guitar.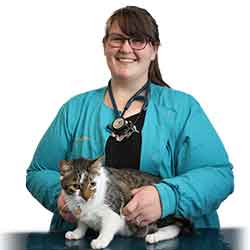 Dr. Ashley Vail
Dr. Vail graduated from Cornell University and Ross School of Veterinary Medicine in 2018. Dr. Vail's interests include preventative medicine and whole pet health. In the future she hopes to incorporate more integrative and alternative therapies. When she is not at SPEAK she enjoys spending time with her husband (Trevor), daughter (Evelyn) and her assortment of animals including 5 cats, 1 dog, chickens and a horse. Should she find herself with some spare time, she enjoys gardening, crafting, knitting and crocheting.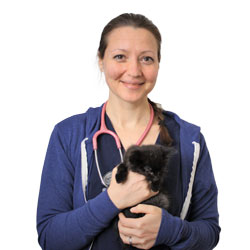 Dr. Jami Landry
Dr. Landry graduated from Cornell University in 2017 and after spending over 4 years at a Hudson Valley practice, she decided to join our SPEAK team. Her interests include, exotic animal medicine, surgery, ultrasound and teaching. She also coordinates spay/neuter clinics in Upstate NY and overseas.
Dr. Landry loves spending time with her husband (Manny) and her own menagerie of animals 3 dogs, 2 chinchillas, a bearded dragon, a ball python and a Horsfield Tortoise. In her free time she looks forward to trail ultramarathons and trail running adventures.